Welcome minion to my LAIR of DOOM (LOL)





Hello and thanx a billion for checking out ma syte...

Well this site is new and as a new site I've gotta make an awsome first impre'. Feel free to give your opinions about ma site. If it sucks please let me know.

But remember I ain't perfect so don't expect a perfect site.

Ma pals

Please pay attention to the following( It's only 5 gees) Actually there is nothing to pay attention to. Um you see It's like appearing live on the national tv. I dunno what to say I'm speechless. Okay. HRRRRR. Now the vim dey. Char wassup people who know me and people who think they know me. It's nice to have you reading this from my site it gives me the satisfaction to know that as much as I've wasted time editing my site you are equally wasting your time reading it.( just kidding) Boyz boyz please send me your picx so I can feature them on ma site for you and probably send a message you want me to feature in your pic index and like presto it'll be there

A LITTLE SOMTHIN' SOMTHIN' ABOUT CARS FOR YOU



Did you know that in 95 degree heat, the air in your car reaches approximately 146 degrees and the steering wheel can reach 158 degrees? So what can you do about it? First, you can tint your car windows. Clear glass magnifies the sun and intensifies the heat. If that's too expensive, buy manual sunshades. They come in cheap cardboard or reflective material. You can also buy shades for the back side windows where your kids are. To avoid hot steering wheels, put a towel over the wheel to absorb sun while your car sits.



THE GAMIN' WURLD



The next- gen games are here and their makers promise us that they are gonna put the pc gaming world to shame. Xbox 360 promises a three 3.45Ghz proccessor that is 3 x 3.45 thats almost 10 Ghz of power. With this much power heat and cooling comes into mind. But they say somthin' about liquid cooling. PS3 also promises to come with two unique features. One is the super-computer feature and the use of the famed blue ray disk. Nintendo also promises sexy graphics with their new chip set code named hollywood. From the name you can gues how serious they are!



Send me an e-mail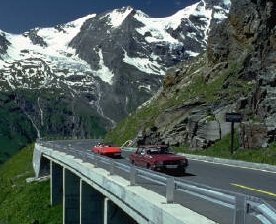 Convertible Advantages
We drove through the Rocky Mountains 2 weeks ago--a convertible's the only way to go!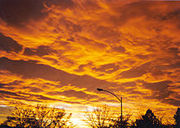 More Pictures

I've got all kinds of automotive photo galleries--I'm sure your dream car is there. Come check it out!

pics@autogall.com